SUNDAY: Androcles' Philosophy Corner: *Sorry, Androcles is still being stubborn*

---
MONDAY: Ophelia's Cat Meme Monday! It's season finale time!

---
TUESDAY: Juan's Safety Tip of the Week: When watching a season finale, surround oneself with pillows and get rid of all sharp objects.

---
WEDNESDAY: Skylar's Random Thought of the Week (& all things Seth Green): We'll all dying over BATB renewal! #miracleshappen #evenwhenyouwishtheydidn't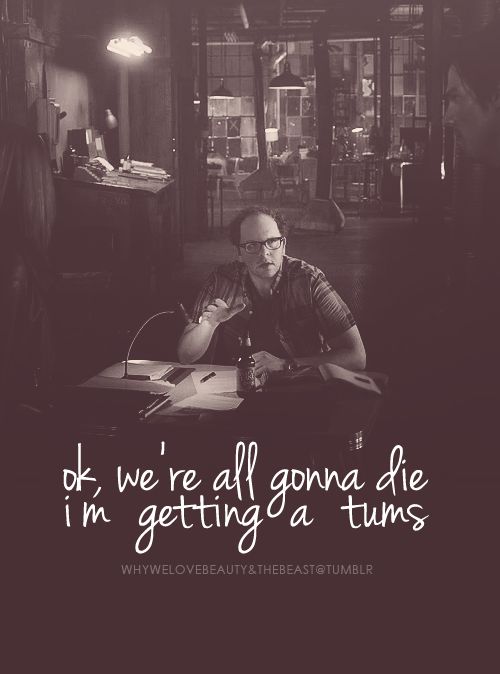 ---
THURSDAY: Renata's Weekly Affirmation: I will remain calm even if my fave character dies on the season finale. #YouKeepTellingYourselfThat

---
FRIDAY: Raymond's Fandom Friday! I think we all feel this way after watching any season finale...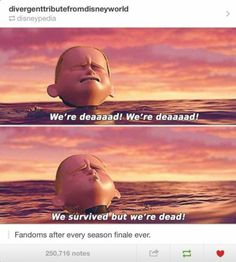 ---
SATURDAY: Parker's Pick-up Line of the Week: Oh, your favorite character just died? It's okay, you still have me. #parkerlogic #seasonfinaleblues