SUNDAY: Androcles' Philosophy Corner:
Inconclusive results should be avoided...unless unavoidable.
#nowthat'sdeep

---
MONDAY: Ophelia's Cat Meme Monday!
Grumpy cat welcomes Spring!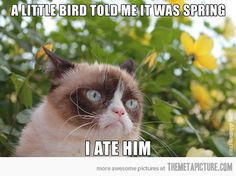 ---
TUESDAY: Juan's Safety Tip of the Week:
Springtime, when trees build their armies to kill you...
#paranoidvampireproblems

---
WEDNESDAY: Skylar's Random Thought of the Week (& all things Seth Green):
Posting this because Seth Green is in it. Do I need another reason?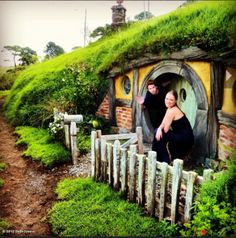 ---
THURSDAY: Renata's Weekly Affirmation:
Like a seed growing in the ground, I don't need to see results to know good change is happening.

---
FRIDAY: Raymond's Fandom Friday!
True story...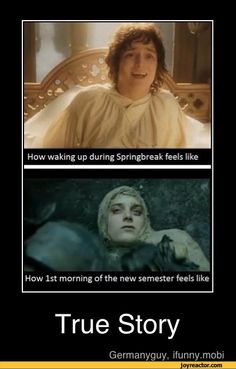 ---
SATURDAY: Parker's Pick-up Line of the Week:
Spring is here and love is in the air...and I'm just as good looking as ever. My work here is done.