SUNDAY: Androcles' Philosophy Corner:
Forgoing the longevity of love does not mean forgoing the benefit.

---
MONDAY: Ophelia's Cat Meme Monday!
#grumpycat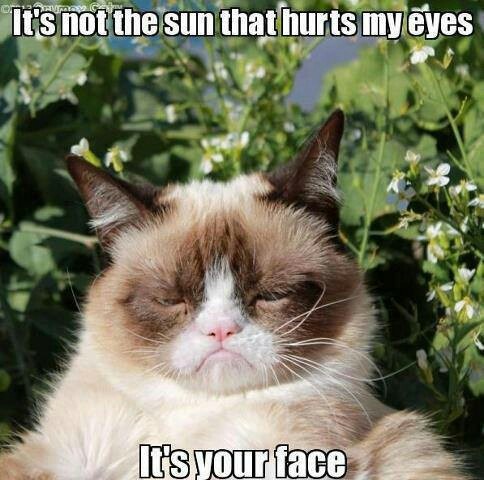 ---
TUESDAY: Juan's Safety Tip of the Week:
Spring Break: proving that New Year's Eve isn't the worst thing to happen all year

---
WEDNESDAY: Skylar's Random Thought of the Week (& all things Seth Green):
When it's Spring Break and you worry more about blood than booze and boys...
#teenvampireproblems

---
THURSDAY: Renata's Weekly Affirmation:
Failure on Valentines Day only means a second chance during Spring Break.
#reallybadadvice

---
FRIDAY: Raymond's Fandom Friday!

---
SATURDAY: Parker's Pick-up Line of the Week:
Sure we're drunk and won't remember each other's names, but that's what Spring Break's about, right?
#parkerlogic