SUNDAY: Androcles' Philosophy Corner:
"Every new beginning requires beginners. So begin!"

---
MONDAY: Ophelia's Cat Meme Monday!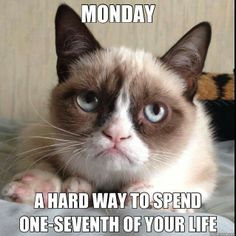 ---
TUESDAY: Juan's Safety Tip of the Week:
"Always remember, trusting a stranger might be a miSTAKE."

---
WEDNESDAY: Skylar's Random Thought of the Week (& all things Seth Green)
"That awkward moment when you wake up quite possibly dead..."

---
THURSDAY: Renata's Weekly Affirmation:
"It's never too late. Staring over can be great!"

---
FRIDAY: Raymond's Fandom Friday:
Buffy throwback!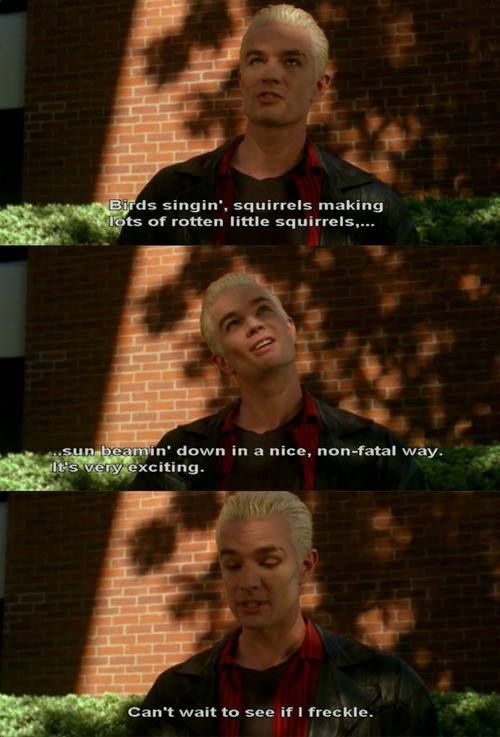 ---
SATURDAY: Parker's Pick-up Line:
"If I could rearrange the alphabet, I'd put you and me together."