SUNDAY: Androcles' Philosophy Corner:
The reliability of the witnesses must be questioned when the accused are undoubtedly innocent.

---
MONDAY: Ophelia's Cat Meme Monday!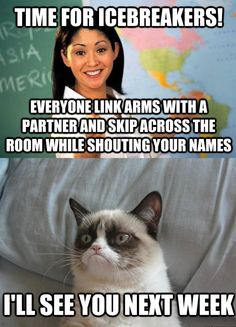 ---
TUESDAY: Juan's Safety Tip of the Week:
Always opt for pens over pencils; you're life isn't worth being able to erase.

---
WEDNESDAY: Skylar's Random Thought of the Week (& all things Seth Green):
That awkward moment when your vampire housemate takes your friend on a date and almost eats her...

---
THURSDAY: Renata's Weekly Affirmation:
I will believe in the innocence of my loved ones, regardless of any evidence brought against them.

---
FRIDAY: Raymond's Fandom Friday!
Oh no...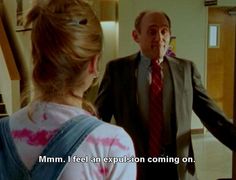 ---
SATURDAY: Parker's Pick-up Line of the Week:
Hey, I just bit you and that was crazy. But I'm still awesome... So call me, maybe.
#Parkerlogic